As you might have seen we collect and
blog about many different events
.
This event is special, because we are helping to organize this one!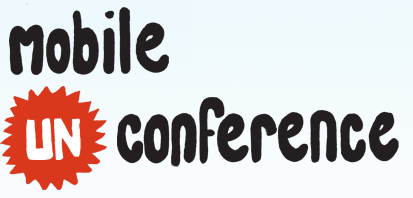 The
Mobile Unconference
is a one-day event, a bit like a
BarCamp
, a bit like a conference, entrance free or very low (around 30 EUR). Our goal is to bring developers together in a very informal way and give those who want to share their story the possibility to take the microphone and do a presentation, so:
anyone can come, as a speaker or just as a guest
sessions can be submitted before the conference
anyone can take the stage and can do a session at the event
there will be a schedule to sign up for a session during the event
sessions can be anything: talks, workshops, discussion rounds, artistic performances ;)
product pitches are strictly forbidden
cool stories about your experiences developing mobile applications or doing business in the mobile space are very welcome
networking is encouraged
there will be free food and drinks
We went to the
Mobile Unconference in Rotterdam this May
and came back with the impression of a really cool event and many contacts to developers from the Netherlands - an overall great experience.
Now we joined forces with
Syntens
and are bringing the
Mobile Unconference
to Germany. The event is targeted to take place in early November in Düsseldorf. The location allows us to invite attendees from Holland, we are even planning to hire a bus from Utrecht to Düsseldorf to make traveling simple and fun.
With this event we want to fuel innovation and cooperations between Dutch and German developers/companies and hopefully some more attendees will join in from Sweden and Denmark (we're working on this).
If you want to be a part in this, you can help us now! Specifically we need:
attendees - can you make it to Düsseldorf in early November? Do you know anyone that might be interested in coming?
sessions - do you have an interesting story to tell, want to do a workshop?
location - we need a location, can you recommend anything in Düsseldorf?
sponsors - do you want to support us or know someone wo has some sponsoring budget?
news coverage - please tell anyone you know about this!
If so, then please:
Thank you very much and hopefully we'll see you there!